Email marketing is an important digital marketing category and if you are a smart marketer, and wish to grow your business then you should be looking for ideas and new ways to build relationships and grow revenue. And if you are contemplating starting it with email marketing other than social media and PPC campaigns then selecting the right format to meet email marketing goals is imperative. Here we will review different types of marketing emails and the advantages and disadvantages associated with them.
Welcome Emails: Welcome emails are the best way to introduce your organization and are better qualified for open and click-through rates as they offer a personal touch. These mails don't pitch on sales but introduce your product and your organization in an impressive way. These are good for building relationships paving the way for future contact. If done correctly, there is a higher chance of open rates and click-through rates than standard marketing emails. If it is not done in the right way, then you are on the verge of losing the deal.
Dedicated Emails: these are stand-alone emails giving information on any certain product or any offer. These mails are result-driven mails and easy to build and track progress.
Lead nurturing emails: The content of these emails is mostly based on the buyer's persona and serves to inform customers about what's happening within your organization. Most often these are auto-generated to cut down on time and labor needs. However, these mails are not as effective as dedicated mails for creating buzz and most often remain underreported.
Sponsorship Emails: These emails are mainly to generate leads by reaching out to a different set of audiences that are not on your database and are one of the components of a paid media strategy.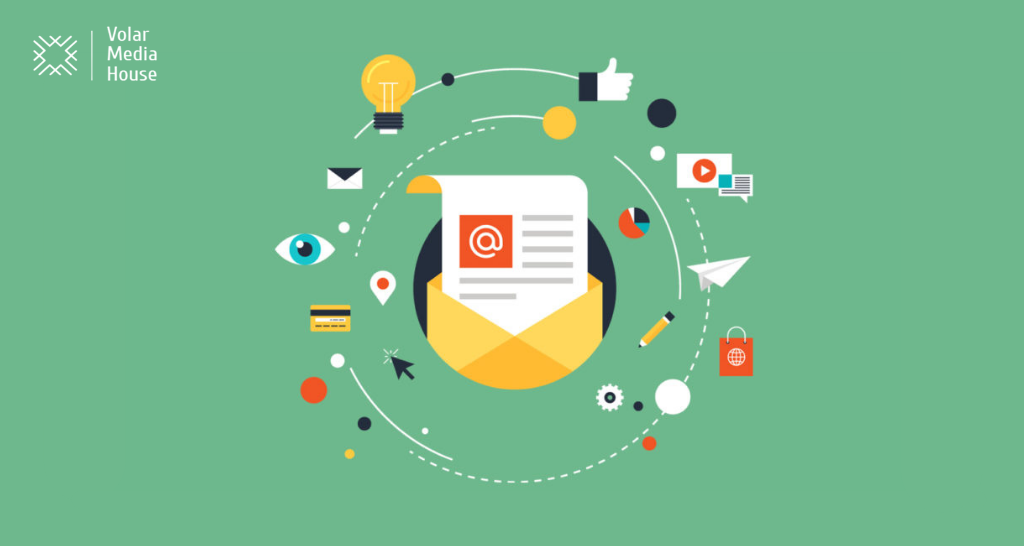 Transactional emails These mails are generated after a specific action is taken by your contact. These are mainly followed after signing up for an industry webinar or confirmation of an order in any eCommerce site.
Volar Media House, one of the leading market leaders in email marketing is a digital marketing agency that prides itself on being in touch with the challenges faced by businesses today showcases blended result-oriented work and innovative ideas, and follows the best email marketing strategies for marketing campaigns. We use customer data not only to create personalized emails but also to send mobile-friendly emails along with triggered emails. We make practical decisions based on A/B testing email campaigns apart from generating automated email campaigns. If you are nurturing the idea of joining the email campaign then tweet us