If you are in the marketing world, then you are well aware of Google Ads which is transforming the marketing world. One of the most effective methods of paid online advertisement, Google ads has a huge reach. These ads can reach anyone to anyone who is accessing Google for information, products, or services online. If you want to create a huge customer base for your business, use your Google account platform for maximum reach and conversions.
How Google Ads work 
Google Ads works based on your goals. Whether you want to increase calls to your business or want more visitors to your store, Google Ads works according to your criteria. You can set Google Ads just to guide people to your website or company landing page. The benefits of Google Ads are huge. From brand awareness to reach more customers through their Gmail inbox, you can explore to reach your target audience seamlessly.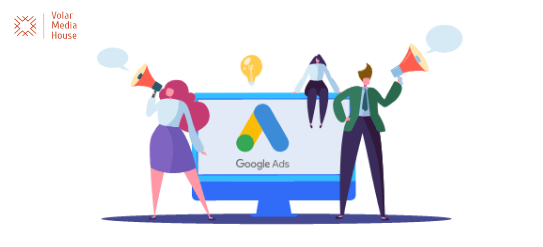 Types of Ad campaigns in Google Ads
Google Search Ads: These are text ads, that can be seen on Google search engine result pages and it appears either on the top above the organic search results or at the bottom of the page.
Display ads: These ads are image-based that allows you to target people who are interested in your products but not looking for them in the first place. These Ads are seen when users are browsing their favorite sites. Also, it helps to introduce your business to specific target audiences.
Video Ads:  Video ad targets potential customers on YouTube based on their watching. It mainly focuses on demographic targeting to reach ideal audiences based on age, gender, and interests. For effective video Ads, keep the Ads short and more direct about the product or the business.
Shopping ads: These Ad campaigns mainly target customers who are ready to buy with necessary information about the product. For best shopping Ads, keep product details keyword-rich and use images of high-resolution.
Discovery Campaigns: Google has introduced Discovery ads to help new customers to discover and engage with your brand. This easy-to-use campaign can reach more consumers through a growing variety of touchpoints and this feature is generally available for all advertisers globally.
Volar Media House, a digital creative agency located in Pune provides a 360-degree solution to your business goals and Google Ad campaigns that are not only creative but also outstanding. We create unforgettable interactive experiences with people like you.